Tracy has a warm, encouraging and direct style.  She helps her clients use their inherent strengths to create both deep personal healing and practical change.  Tracy finds great joy connecting with her adult, child, and adolescent clients, helping them remove obstacles to their happiness and create the lives and relationships they want.  She offers many creative therapy methods such as child therapy, art and sand tray therapy. Tracy's clients find her approach is nonjudgmental and caring and appreciate the insight and feedback she offers.
Tracy specializes in helping children with anxiety, explosive behavior and adjustment to divorce. She is also passionate about parent education. Tracy works to help parents have compassion for themselves, accept mistakes, and use new parenting strategies to create more joy and health in their families.
Works with: children, teens, adults, parents, families
Specializes in: child therapy, childhood anxiety and behavior problems, parenting, positive discipline, parenting plans for divorce, Upside Down Divorce®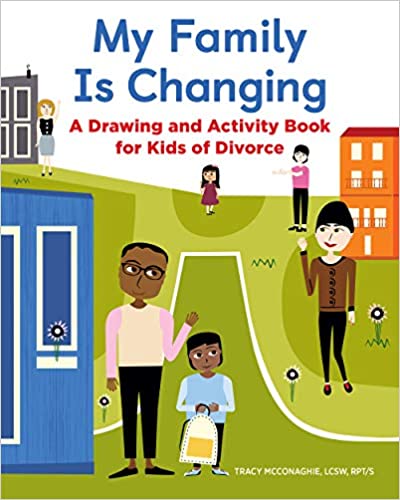 Tracy is so excited to announce that she wrote a children's book that has been published! My Family is Changing is now available on amazon. It is a story/activity book for children ages 5-7 whose parents are getting a divorce. The hope is that it will help the children who read it feel less alone and more empowered with coping skills and support.